His idea was to organise a network of winegrowers who could provide free private parking space on their land, and were happy to welcome motorhomes all year round for an overnight stopover or a 24 hour stay.
Several dozen vineyard owners decided to join, convinced that the France Passion system would make visiting their area an easier and more rewarding experience for motorhomes.
Since those pioneering days, the network has taken off, now including more than 2.200 host properties.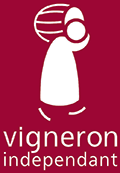 From 1994 the network was extended with the help of the Vignerons Indépendants de France (National Confederation of Independent Winegrowers), encompassing Alsace, Bordeaux, Champagne, Burgundy, Jura and the Loire valley.
France Passion now covers the whole of France, expanding to accommodate the ever increasing numbers of motorhomes visiting from Belgium, Switzerland, Great Britain, Sweden, Italy, Finland… and, of course, France.
Today, in its 30th year, The France Passion concept is available in 91 departments, on over 2.200 properties - winegrowers, farmers, tradesmen/women, farmhouse inns and… motorhomers!